অস্থিতিশীল বাজার পরিস্থিতির কারণে অর্ডার করার পূর্বে পণ্যের স্টক ও বিস্তারিত ফোন করে জেনে নিন।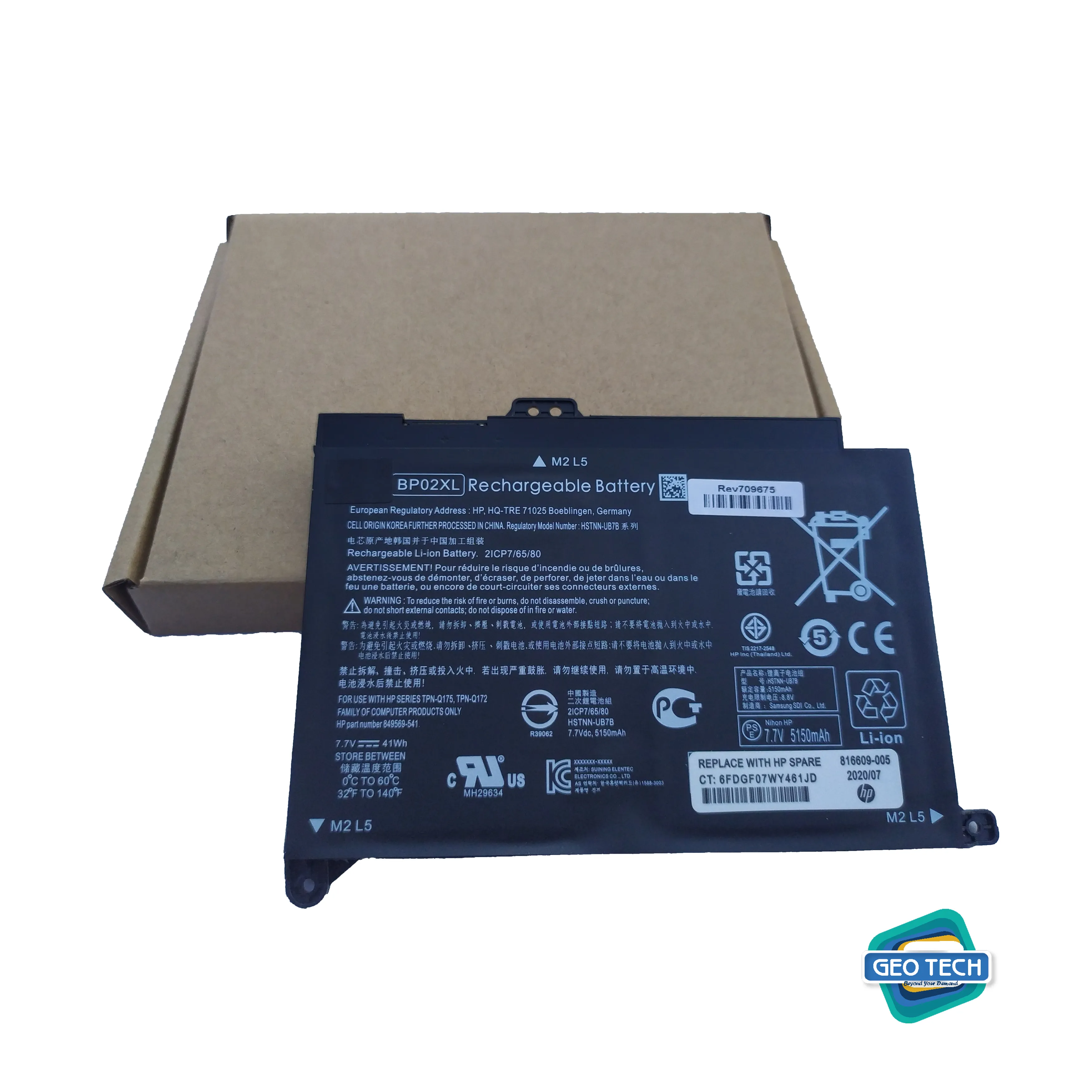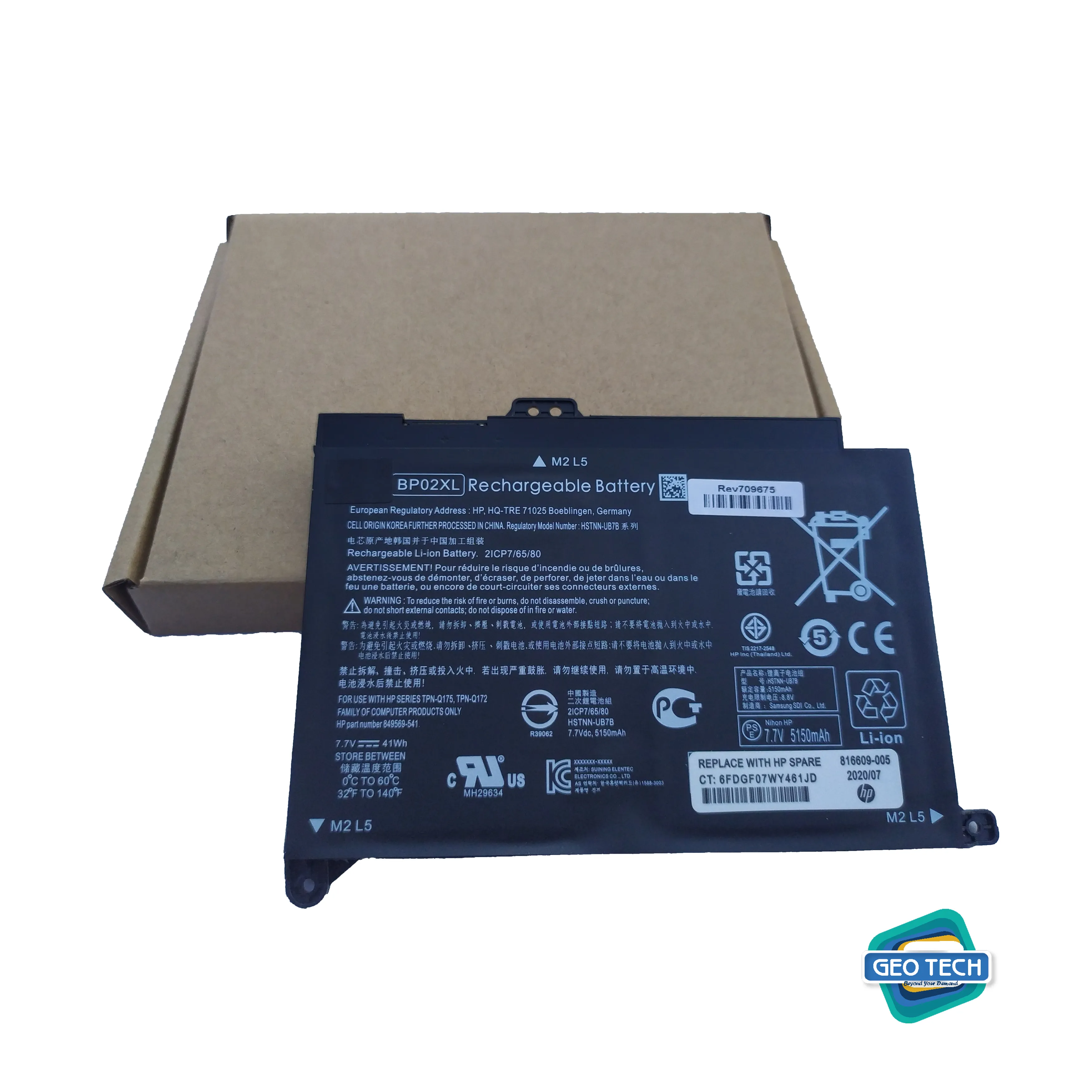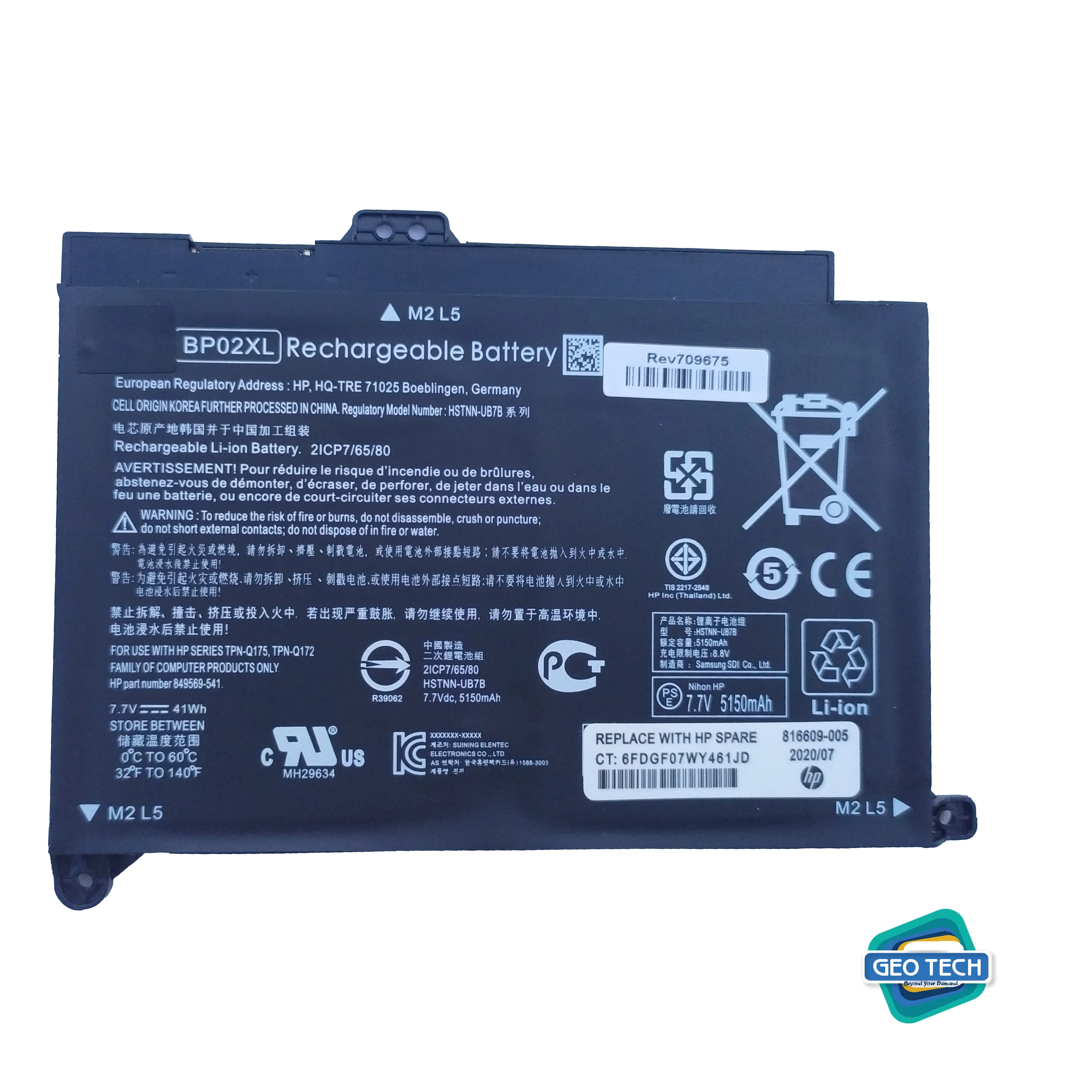 BPO2XL BP02XL 849909-850 Battery for HP Pavilion 15Z-AW000 15T-AU000 15-AU123CL 15-AW053NR 15-AU023CL 15-AU030WM 15-AU062NR 15-AU018WM 15-AU063NR 15-AU091NR 15-AU010WM HSTNN-UB7B HSTNN-LB7H TPN-Q172
---
-> ঢাকা সিটির ভিতরে হোম ডেলিভারি 60Tk
-> ঢাকা সিটির বাহিরে হোম ডেলিভারি 150Tk
-> কুরিয়ার অফিস থেকে ডেলিভারি 120Tk

Product Description
---
| | |
| --- | --- |
| Number of Batteries | 1 Lithium Polymer batteries required. (included) |
| Brand | GEO LIFE |
| Battery Cell Composition | Lithium Ion |
| Unit Count | 1 Count |
| Battery Weight | 9 Ounces |
---
About this item
POWER SPECS: Model: BPO2XL BP02XL 849909-850, Battery type: Li-ion, Capacity: 41Wh 5320mAh, Voltage: 7.7V, Cells: 4-A+cell, 100% brand new. Black with two Free Screwdrivers. We have concentrated on the laptop batteries production for more than twenty years. You can use our BPO2XL BP02XL 849909-850 battery for HP Pavilion safely.
COMPATIBLE PART NUMBERS: BP02XL BPO2XL BP02041XL 849909-850 849569-421 849569-541 849569-542 849569-543 HSTNN-UB7B HSTNN-LB7H TPN-Q172 TPN-Q175 2ICP7/65/80, HP Pavilion 15-AW000 15T-AW000 15-AW053NR 15-AW026UR 15-AW027NA 15-AW068NR 15-AW070CA 15-AW070NO 15-AW071NB 15-AW072NB 15-AW073NO 15-AW077NR 15-AW078NR 15-AW083NA 15-AW083SA 15-AW084NA 15-AW084SA 15-AW094NR 15-AW095NB 15-AW097NIA 15-AW099NIA 15-AW167CL 15-aw200cy 15z-aw000 15-AU106NG 15-AU107NG 15-AU108NG 15-AU109NG 15-AU111NG 15-AU113NG.
COMPATIBLE MODELS: HP Pavilion PC 15 15-AU 15T-AU 15-AW 15T-AW 15Z-AW series, 15-AU000 15T-AU00 15-AW000 15T-AW000 15Z-AW000 series, 5-AU000 15-AU004NG 15-AU010NG 15-AU010WM 15-AU011NG 15-AU013NG 15-AU014NG 15- AU018WM 15-AU020WM 15-AU022TX 15-AU023CL 15-AU025NG 15-AU028CA 15-AU030NR 15-AU030WM 15-AU034TX 15-AU035TX 15-AU037TX 15-AU038TX 15-AU040TX 15-AU041TX 15-AU046NG 15-AU050TX 15-AU057CL 15-AU063CL 15-AU063NR 15-AU072SA 15-AU076SA 15- AU077SA 15-AU078SA 15-AU086NIA 15-AU087NIA 15-AU090TX .
TOP QUALITY AND EASY TO INSTALL: Our BPO2XL BP02XL 849909-850 Battery for HP Pavilion is an upgraded version. In order to increase the operating time, our batteries are assembled from top quality material and circuit boards to ensure fast charges and low power consumption. It is also easy to install, Two free screwdrivers included, help you open and install the battery more easily. You can buy it with confidence at any time.
about this battery
backup time: Depends on your consumption
and usages.
Life cycles: 500+ Times
Product Condition: Brand new & Original (QC
Pass)
Safeguard: Against incorrect voltage, short circuit, internal overheating.
Warranty: 03 Months(90 days)
Note:
1. The first use of the battery, the battery voltage may be too low, you need to recharge the standby 06 to 08 hours before normal use.
2. First of all you should use the original AC Adapter/Charger in your laptop. Otherwise, GEO TECH is not liable for any kind of damages.
*** Attention: To avoid wrong order placed or wrong item you bought, please check out the battery image, Model/Type/Part/Product Number, connector, etc. with your existing battery, carefully before ordering.
---
https://www.youtube.com/embed/